Design Trends 2022
Design is involved in everything from integrated circuits to furniture to automobiles, and designers must stay on top of new trends to create innovative designs. Hence, industrial design constantly evolves and innovates new ideas to create more cost-effective and powerful products. One of the leading product design colleges in Chennai , DOTS shares some vital insights into the upcoming design trends that will keep designers busy for years to come. Learn more here.
10 Biggest Product Design Trends
Energy-efficient products- The need of the hour
Consumers today are more energy-conscious than ever before, and industrial designers must create energy-efficient designs. Companies and households can reduce their energy consumption by 21% by 2020 if they design energy-efficiently.
Big data, IoT and Virtual reality- Innovative technologies
As more and more devices are connected to the internet, big data will impact industrial design. Internet Of Things will also play a major role in collecting and transmitting usage data to engineers. Virtual reality allows designers to visualize better how different types of users will interact with their products.
Computer-aided design (CAD)
Software as a service (SaaS) will be the dominant technology in the industrial design ecosystem, and computer-aided engineering will become more prominent. Although computer-aided design (CAD) has been the industry's foundational technology for decades, design collaboration will be easier and faster thanks to cloud technology.
Eco-friendly design and products
Interoperable products, components of powerful ecosystems, and products produced under the highest ethical and environmental standards will focus on product design trends in the coming year. As consumers are becoming more concerned about the environment and are becoming more interested in manufacturing, designers must consider reducing their products' environmental impact when designing them.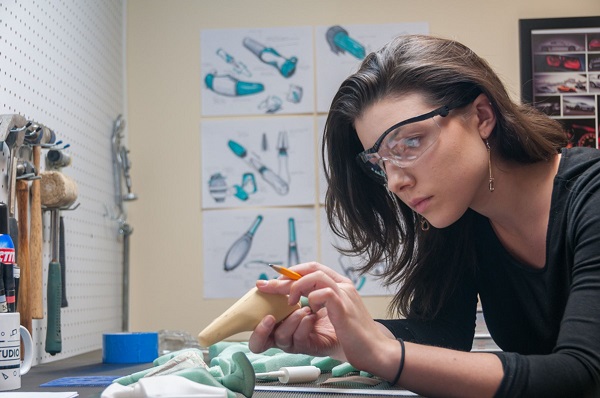 Retro Designs- The popular choice
During uncertainty, retro-inspired designs gain popularity, but today's focus is on developing new products with an old school design. Apple's Airpods Max, a design studio headset that combines old and new technology, is an excellent example of a product that combines old and new technology. As it has become increasingly popular, product design courses in Chennai are incorporating retro design into their curriculum.
A minimalistic approach to product design
Older people like nostalgic products because they bring their childhood and adulthood together in one package. The modern era is characterized by minimalism and simplicity.
In 2022, product design will be focused on meeting the needs of new and evolving consumers. Better user experience and interface and more responsive products are among the design trends for 2022.
Minimalism will be popular in product design, packaging, and web design in 2021. The Quip toothbrush is a highly effective, simple, sleek, and minimal product. It only provides what you require and nothing more. Because Apple products have a limited number of customization options, they are popular in many markets.
Intuitive and personal touch to designs
Given the challenges of 2020, many people are looking for more warmth, affection, and connection through the design elements of a product or product component. In 2021, the trends will be multidirectional layouts, user experience and interface design, and intuitive navigation. This demand will most likely influence product design and ideas in 2022.
Create memorable marketing designs
In 2022, effective storytelling will be critical to developing a strong and memorable product. Consumers seek products with ethical messages, small businesses in their communities, and long-lasting clothing. You can improve the chances of your product's success by incorporating your story into the design.
Additive manufacturing
3D printed products are the final product design trend on our 2021 product design trends list. You can design and print a product from the ground up in days rather than weeks or months, thanks to 3D printing technology.3D printed products will be used to create authentic, one-of-a-kind designs in 2021.
Consumers have become more concerned about the origins of their products in recent years. A shift in design has benefited products with simple ingredients, fewer chemicals, and higher-quality materials.
Thoughtful packaging
Packaging is crucial in product design because it informs customers about expectations. Companies will continue to invest in biodegradable and recyclable materials for product packaging in 2022, as they have in the past.
Product designers should focus on lighter colours, more personable products, customization, and sustainability in 2022.