The pandemic will continue for some time, and consumer habits will remain unchanged. Delivery demands will rise as a result of the recession. As the number of deliveries continues to grow, so does the number of consumers who want their orders delivered as quickly as possible. Home delivery IT logistics companies will use logistics management software to plan better routes. Know more about the importance and challenges faced in an eCommerce delivery system, compiled by our experts at Avon Solutions and Logistics, one of India's premier IT logistics companies.
Customer Expectations in eCommerce Delivery
According to a recent study, 56 per cent of customers prefer one retailer over another because of the variety of delivery options available. The term "customer experience" refers to more than just delivery experience. Hence, consider providing a hassle-free delivery experience with real-time updates and communications. This will increase customer loyalty and conversion rates. The customer experience is crucial for e-commerce success and will surpass product pricing in the future.
Customers expect to receive shipping updates throughout the purchase journey. Their trust is built through open and frequent communication throughout the order journey. When a problem occurs, communicate with the customer and justify them. Most customers want their order to arrive on time and in one piece, so you have to focus better on the delivery. Poor delivery experiences can negatively impact your online brand, and customers will share their opinions on websites and social media platforms. After your customers have successfully received their product, you should ask them for feedback. Listen to your customers' concerns and express your sincere apologies in the event of unfortunate situations.
Importance of Strong Delivery Service
Delivery is becoming increasingly important in e-commerce, and 74 per cent of people are willing to wait longer for delivery if it means their order will be shipped for free. Delivery trends are becoming increasingly popular among e-commerce businesses to provide the high-quality delivery experience that modern customers expect.
Third-party delivery is the process of contracting out all of the logistics of delivery to a third-party company. Third-party delivery is an attractive option for e-Commerce companies because it eliminates the need for delivery drivers and expensive delivery vehicles. Third-party management of a portfolio of carriers ensures that delivery processing and handling is carried out in the most efficient manner possible, which leads to increased revenue for retailers.
Challenges Faced by Ecommerce Delivery
Delivery logistics providers must make a strategic shift in their operating models to meet the demand for same-day or expedited deliveries. The emerging trends in logistics include adopting tools that allow deliveries to be made faster and more automated. When the delivery is not up to the mark, it tends to drive the customer away by turning down the order. This happens more frequently when a site does not offer overnight shipping or same-day delivery.
Delivery costs are fraught with peril in the competitive market, but technologies such as blockchain and artificial intelligence can be of great help here. The last mile of delivery is the most important part of the delivery and is often flawed due to various factors. To overcome this, delivery and logistics service providers must make strategic investments in their technological infrastructure to offer quick logistics services.
The delivery and logistics industry faces a critical shortage of qualified employees due to the pandemic. You can handle this issue by outsourcing or associating with courier partners. Remember that the current trends in delivery services are changing the way we all think about delivery logistics. You need to provide your customers with an exceptional delivery experience to gain customers. Drones are another big leap in logistics to meet the needs of online shoppers who require same-day delivery services.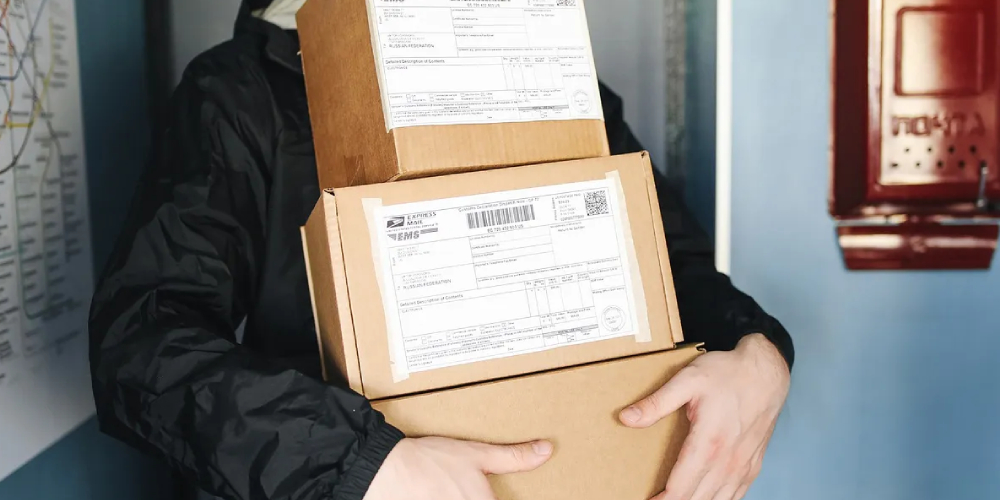 Latest Delivery Trends in Ecommerce
The most important trend in eCommerce is that customers can track their delivery logistics in real-time through a customer portal. Customers expect to receive clear communication at every stage of their purchasing process, including the product page. These insights inform delivery options, dates, and times and enable customer service agents to locate orders in transit. You should note that as customer satisfaction increases, order cancellations are reduced, and customers experience less post-purchase anxiety. The emerging trends in eCommerce trends include:
Blockchain technology to reduce costs associated with eCommerce shipping and delivery. It can revolutionize the delivery by reducing duplicated documentation and carrier selection.
Drones are extensively used for same-day delivery options. They are expected to gain traction in delivering goods to rural areas.
Artificial Intelligence can help delivery and eCommerce systems learn about consumer behavior and move stock around.
Delivery robots are undergoing testing to navigate hilly terrains and deliver packages easily.
Sustainable delivery logistics is important for the environment. They reduce their carbon footprint by using fuel-efficient routes and electric vehicles.
Unprecedented growth in delivery logistics uses driver networks to deliver packages to consumers.
Wrap Up
Millennials and Gen Xers prefer to shop online, and delivery is the only channel for face-to-face communication with customers. By discussing the prevailing delivery logistics inefficiencies, you can reduce them to almost nothing by using the mentioned techniques.