Indian Furniture Market- A Bird's Eye View
Although the country has abundant resources available for the furniture industry, the Indian furniture market is abysmally bleak due to low global export and weak supply chain management. Ranked 28th in the global furniture industry, India's contribution to the global market is less than 5%. However, the sudden surge in CAGR of 15% in 2018 shows that the Indian market is slowly picking up both globally and domestically. The year 2018 alone witnessed a spike in CAGR of 15%, which is an indicator of growing interest in the furniture manufacturing industry.
The Indian market is mostly unorganised and underdeveloped. The handmade furniture industry is the only sector that puts India on the global map. However, experts believe that modernising these industries with technology and machines can inevitably increase the export potentials and highlight Indian furniture in the global market. Similarly, the demand for housing, commercial, and construction sectors and an increased per capita income can guarantee a steady growth in the sector. This article goes through a few fundamental market analysis and the factors that can lead India as a global furniture superpower.
The evolving furniture market in India
Check Out – Even though top global contenders such as China and few other nations are still ruling the global furniture export charts, their CAGR in the last five years shows a dismal performance, crucially influencing their market hold. However, the past five years had been tremendous growth for Indian furniture industries as online marketing, and customer-centric manufacturing started steering the domestic furniture sector. These have considerably improved India's position in the global export of readymade furniture. The domestic sector is also expected to expand dramatically at a CAGR of 12.91% during the next five years.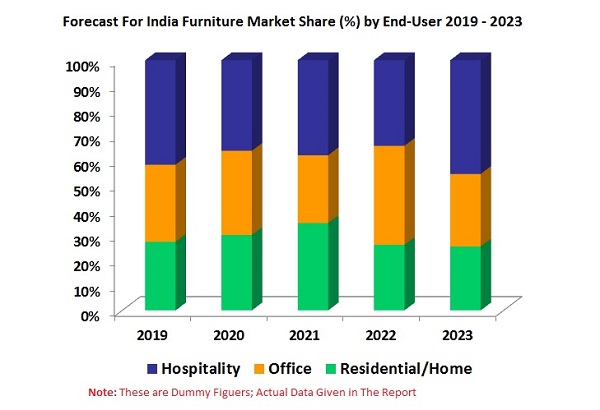 The domestic furniture sector's drastic growth can be significantly attributed to the customer-friendly approach taken by the leading manufacturers. They supply ready to use furniture, branded furniture with nil maintenance, and customisable furniture with quick installation options. Indian market mainly caters to the office, home, and hospitality sectors. According to leading school furniture manufacturers in India, the fast and growing retail sector in India is likely to consolidate the furniture industry in the Indian urban market. Online presence is yet another factor that can contribute to enormous demands from the customer end. Evolving business policies and the high demand for low-cost plastic furniture is further boosting business investments in small and medium enterprises. Here are three spectacular strategies that can boost India's position in the global furniture market.
Three strategies that can boost India's growth in the furniture market
Integrated and cluster-based infrastructure development
Small and micro-units dominate India's furniture market. However, these small, scattered units are devoid of fundamental technical know-how, financial stability, and marketing skills for global markets. Cluster-based development can facilitate better technology, accessible capital, upgraded skills, indigenous designs, and help MSMEs cater to large orders. These developments can improve the production, design standards, and quality on par with the international market.
Bolster the values
Focus on indigenous development, acquisition of suitable technology, research, brand building, and adequate emphasis on the workforce is imperative to develop the furniture market.
Focus on manufacturing competitive product
Clusters should focus on manufacturing products that can give them a distinctive edge. Developing finished products at affordable pricing can indeed provide the domestic market a significant boost.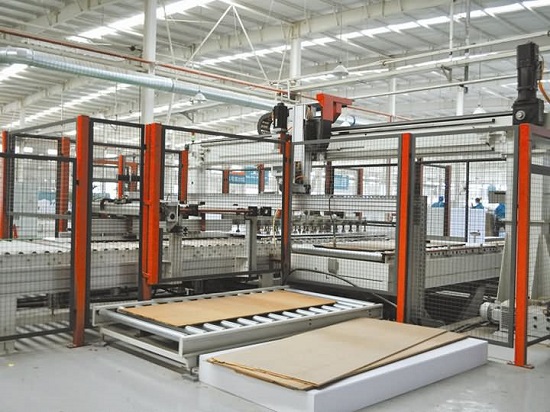 India's chances of reviving its global presence
Top global furniture manufacturers are facing a significant drop in their domestic production due to pandemic and other government-induced regulations. The European furniture industries are facing an all-time low, contributed by various economic, and environmental challenges. The EU- based industries are also facing stiff competition from emerging global markets, improved logistics and low tariffs on foreign trades. The increasing demand in low-cost furniture is also attributing to the reduced demands for the long-lasting and quality products catered by the EU based furniture industries. The government is, however, spending considerable effort in bringing back the industry on track with outward investments and joint ventures.
Even though China leads the global furniture market, their products lack in terms of quality and unit pricing. Chinese products are also facing backlashes due to various macroeconomic situations like reduced international demand, escalating trade issues and technology gaps. Hope these situations cater to Indian industries and revive the chances to bolster their position in the global furniture market.